Here am going to be teaching you on how to browse free on MTN And how to get MTN data on a very cheap rate. But first am going to start with Unlimited free browsing.
MTN Unlimited free browsing on Stark Vpn
Always remember browsing free on stark Vpn is capped at 50mb daily, it renews Every day. To browse free using Starkvpn Reloaded app , follow this procedure :
First download the starkvpn reloaded app on playstore or you can simply click here to download
Install the app Open it, click on the button called Custom then select Mtn 50mb daily .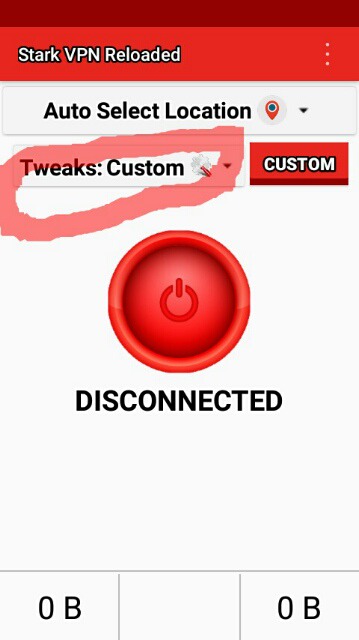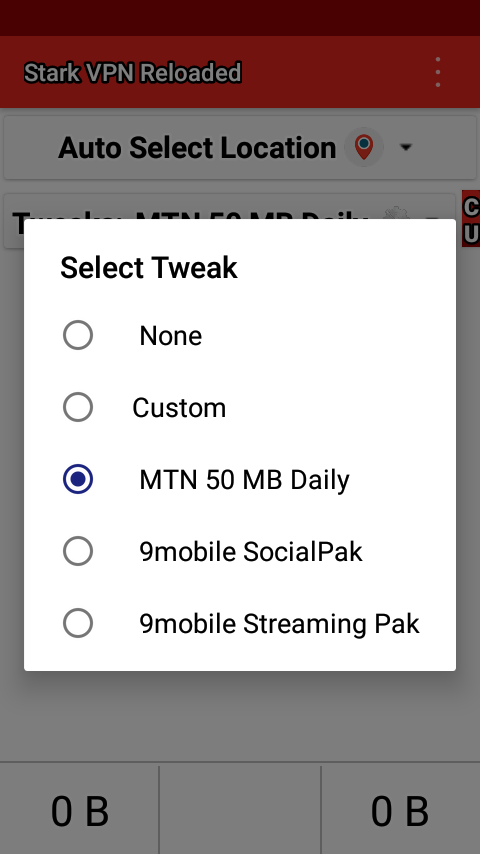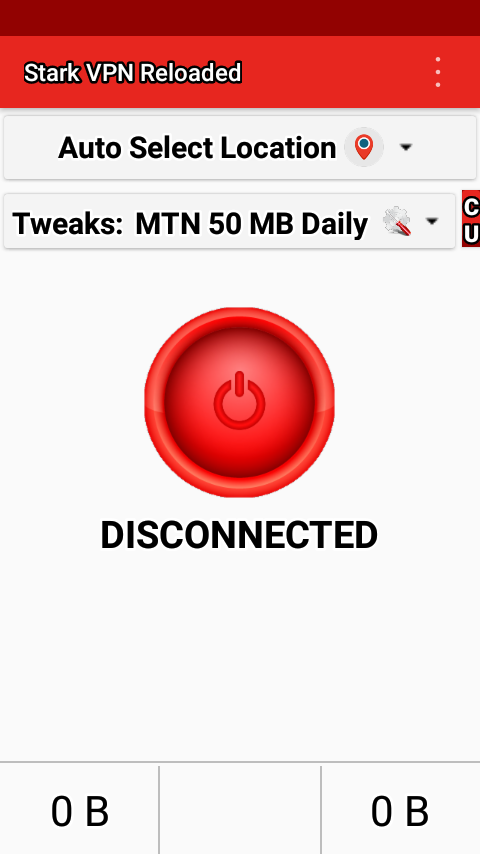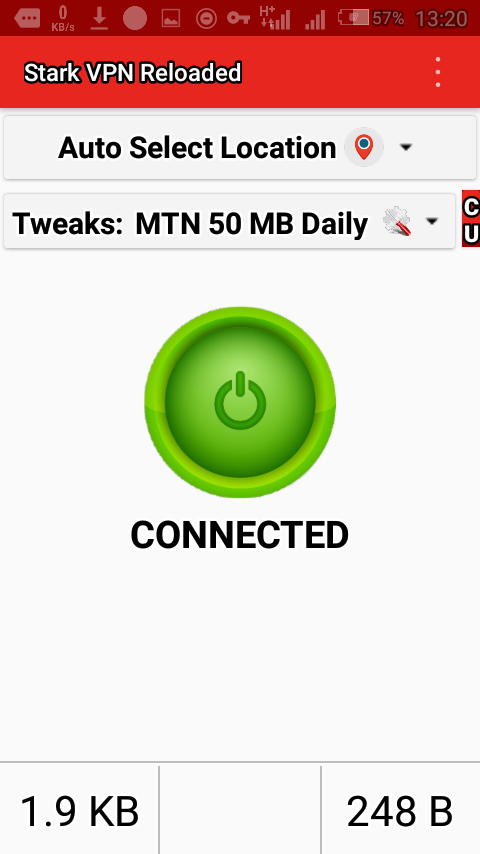 Make sure your data is on, then click connect till the red round button turns green which implies it has connected
Enjoy your free browsing.
Advertisements
Why choose stark vpn app: it is more reliable and stable than other apps no too much disconnections.
MTN Unlimited free browsing Using My MTN app
With this app you can be getting unlimited data just by inviting your friends to download the app, you can also send them the app after sending them an invite you will still get your data bonus. Here's Procedure on how it's Done :
Just download a mymtn App from playtore you can also download it here.
you can get the app from your friend if you like.
Note: For phones that are installing the app for the first time only will be receiving 500mb bonus instantly after logging in"
For those that have already logged You may not received but there is hope
Just click on Invite & free data.
click on refer Mymtn App .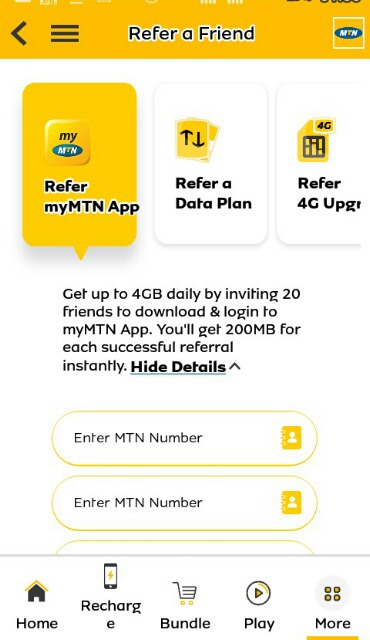 Input the persons phone number you want to invite.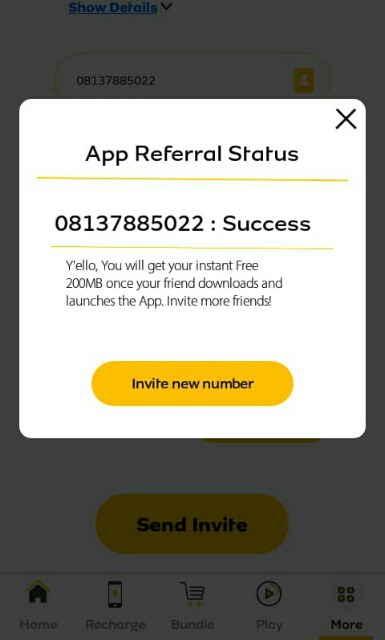 Note: Make sure the person you are inviting has not installed or logged in on the the app before or else you won't get your databonus. You will an error like this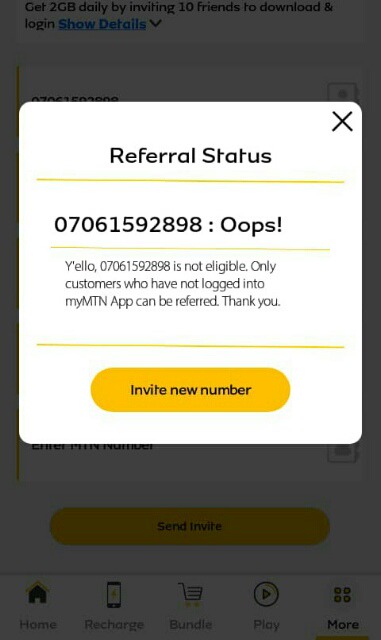 You can send the person the app after sending and invite or instead he/she can download from the internet.
once the Person logs in on the app you will receive an instant 200mb bonus while the person receives 500mb bonus
Do same to other of your friends, and watch your data keep increasing from 200mb to 400mb up till 10gb.
Mtn 1gb data for #200 ; 1.5gb for #300
You can't be eligible for both of them but you can be eligible for one of them.
Not everybody is eligible for this but Mtn users who have used their SIM frequently for more than a year can eligible for this data bonus .
Simply dial *121*1# or *121#
You will get Any this bonus Plans , #200 for 1gb or #300 for 1.5gb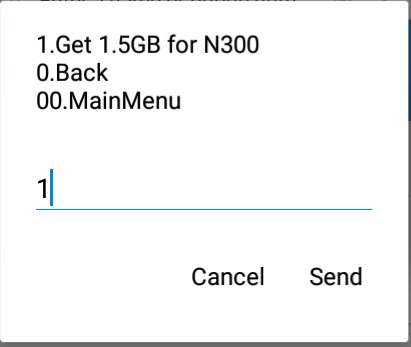 This dataplans are for 7days.
Note: if you didn't get any of this it means you are not eligible.
Subscribe And Enjoy
MTN 250Mb For #100 plan
Not users are also eligible for this Plan.
To see if you are eligible dial
*131*65*1#
You will get a message like "250mb For #100"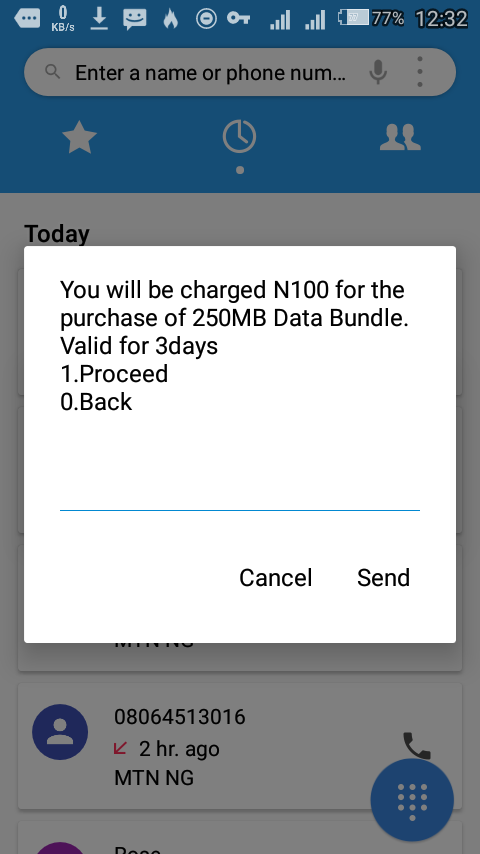 The data last for only three days.
That's all for now you can always revisit Here for more unlimited free browsing updates.